Dr. Fern Kazlow – Media Bio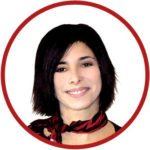 Dr. Fern Kazlow, Ed.D., Founder of The No Doubt Zone™
Dr. Kazlow, a New York licensed clinical psychotherapist, received her doctorate from Columbia University's Teachers College. She is a speaker, author, business and branding consultant, and mentor to high performers.
A pioneer, Dr. Kazlow has been a leader in integrative, holistic approaches to business and mind-body health since the mid-1970's. In 1981, she founded Integrative Therapy and Integrative Action™, and later opened one of the first holistic centers in New York City.
For more than 30 years, Dr. Kazlow has shown high performing leaders – entrepreneurs, executives, and professionals – around the world how to move past their perceived limitations to create huge success.
Since 1981, Dr. Kazlow has been interviewed and featured in the major media including WABC. The New York Times, WNBC, and New York Magazine among others. Dozens of her articles have been published and she is an author of a book on Adoption Law.
Dr. Kazlow's life and work has been about going beyond what seems possible, to create extraordinary outcomes.
Having come through life-threatening illnesses and challenging situations, Dr. Kazlow learned first-hand about taking control of your life…no matter what the circumstance. She lives her life accepting what is, while refusing to get stuck in pain and limitations. Dr. Kazlow has brought this message to tens of thousands of people using the Kazlow Method™ teaching them how to recognize that their limitations are illusionary and they can move into their fullest power and realize their biggest vision.
Passionate about people living a no-limit life, she designed the No Doubt Zone™ methodology so that most everyone can use it to get past their seeming limitations, break free of their stoires, and create their extraordinary future.
How to Harness the Mindset of Elon Musk, Richard Branson and Sheryl Sandberg to Achieve "Impossible" Outcomes
How to Break Free of Financial Stress Syndromes
How to Step into the No Doubt Zone and Increase the Courage Necessary to have Huge Success
How to Develop Rock Solid Confidence and Charisma