Dr. Fern Kazlow – Media Bio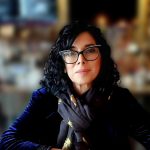 Dr. Fern Kazlow, Ed.D.,™
#1 Authority in Peak Performance Resistance
Dr. Kazlow spearheaded integrative approaches to mind-body healing, peak performance, and business. She founded Integrative Therapy, one of the first holistic centers globally, based in New York City. For over 35 years, she's been researching and advancing her breakthrough approach, helping high performer CEO's and entrepreneurs to shatter limitations and create a life  – and business – of purpose and freedom.
Dr. Kazlow focuses on peak performance and the psychology of the top 1%  — what gets you there, gets you stuck and gets you beyond it. She's identified the Resistance Paradox™ that gets you to high levels of success — and then gets you stuck, stressed, or holds you back from achieving even more. Dr Kazlow's methodology teaches you to master the Hidden Power Drivers that impact your success and the quality of ever aspect of your life life.
Dr. Kazlow is a licensed clinical psychotherapist, speaker, author, business/marketing strategist and mentor to high performers. She received her doctorate from Columbia University, Teachers College and has done extensive post-graduate studies. Dr. Kazlow has spent over 100,000 hours researching, teaching, training, mentoring, consulting, and providing psychotherapy. She's the #1 authority in Peak Performance Resistance.
Since 1981, Dr. Kazlow has been interviewed and featured in the major media including WABC. The New York Times, WNBC, and New York Magazine among others. Dozens of her articles have been published and she is an author of a book on Adoption Law. She is currently interviewing 100 top achiever entrepreneurs and experts for her upcoming book — The Resistance Paradox™: Mastering the Hidden Power Drivers of Peak Performance.
Peak Performance Secrets of the Top 1%: What Gets You There, Gets You Stuck, Gets You Beyond It
How to Stop the Subtle Suicide in Yourself and Your Business
ReWire, ReConnect, Release: The Process of Accelerating Your Business to the Next Level.
How Hidden Trauma Affects Success in Business and Every Area of Your life…and How to Rewire, Reconnect and Release It
Decoding Hidden Conversations with Yourself, Your Clients, Your Team, and All Your Personal Relationships
Harness the Power of the  Resistance Paradox™: Master the Hidden Power Drivers of Peak Performance
Brilliant Turnarounds: How to Shatter Limitations and Unleash Peak Potential In Any Economy
Step into Your No Doubt Zone: Develop Rock Solid Confidence and Charisma, Increase Your Courage to Take the Risks Necessary to Have Huge Success, Get Past Your Fear of Failure and Fear of Success