Get our
VIP Updates
Your name and email won't be shared, sold or abused and is 100% secure.
Are you a high performing entrepreneur, expert or executive
stuck and stressed on the edge of your greatest success?
Then you need to Master Your State to step into Your No Doubt Zone™
The No Doubt Zone™ is where you will increase your mental and emotional toughness, the courage to take risks, and direct these toward achieving success. It's the place where you develop your skill at recognizing and trusting your intuition. You'll align your decision-making and actions to fulfill your Big vision.
How will you get there?
Working together with Dr. K.:
You step into and operate from the No Doubt Zone™
Take the risks to accomplish what others see as impossible
You achieve your Big vision and live a remarkable life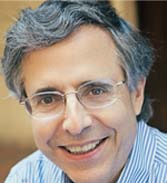 Working with Dr. K has had a profound and positive effect on me — in my personal life, in my businesses, and in my writing. If you have a chance to hear what she has to say or — better still — actually work with her, I unhesitatingly recommend you do so. Whatever the cost. For I have no doubt it will be returned to you many, many times over.
~ David Deutsch, world-renowned direct response copywriter and author, Think Inside the Box.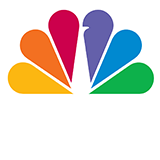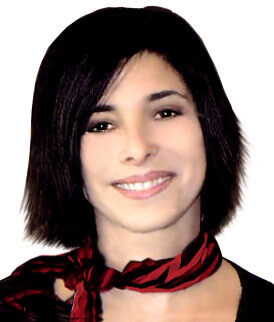 Meet Dr. K.
Dr. K specializes in working with high performing leaders, influencers, entrepreneurs, executives and professionals who want to make exponential leaps in their business and personal success. She is committed to helping you move past perceived limitations and step into the No Doubt Zone™. Dr. K doesn't buy into obstacles or limitations. What others or, more importantly, you call your "difference", Dr. K calls your genius. She sees things through a different lens, the lens of the No Doubt Zone™.
Over 30 years experience:
Clinical psychotherapist, speaker, author, business and branding consultant
Pioneer in integrative approaches to business and mind-body health
Opened one of first holistic centers in New York City
Featured in major media
Mentoring high performers to operate in the No Doubt Zone™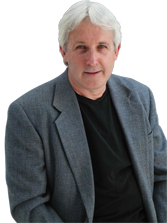 Why you should work with Dr. K
Despite having a highly successful business, consulting to multi-million and multi-billion dollar businesses, I wasn't reaching MY "biggest vision". While working with Dr. K, I moved into the No Doubt Zone. I was able to transfer the abilities I was using with the companies and entrepreneurs I worked with to MY own business, stepping into the unknown, in my own ventures.
If you are already successful and want to get beyond your current level and reach your greatest success, work with Dr. K. I know many top mentors and consultants. There is no one like her.
Dr. K is the one who can move you into the No Doubt Zone to achieve your biggest vision and to be like Elon Musk or Richard Branson—the special entrepreneurs who will make the world a better place.
~ Opher Brayer, Founder, Brayer Group,
Consultant to major companies including Microsoft and Hewlett Packard and
multi-millionaire and multi-billionaire entrepreneurs and executives
Welcome to the No Doubt Zone™
What is the No Doubt Zone™?
The No Doubt Zone is a created state that moves you past your current level of success. You can learn to step into the No Doubt Zone, and ultimately live primarily in that state. The No Doubt Zone is defined by expanded possibilities rather than limits …enabling you to achieve huge impact and your greatest success in business and personal life.
The No Doubt Zone is the state Elon Musk, Richard Branson, and Sheryl Sandberg operate from when they at their most powerful and creative — achieving  results others would deem impossible.
In the No Doubt Zone you increase:
Mental and emotional toughness and resilience
Willingness to take risks
Intuition and Self-trust
Decision-making and actions aligned with your vision
The No Doubt Zone provides a different lens that enables you to see a broader range of possibilities, it's the state in which you accomplish seemingly impossible outcomes.
The No Doubt Zone gets you past the edge of your greatest success to achieve your biggest vision.
Why is the No Doubt Zone important?
The No Doubt Zone is the key element that determines your leadership, influence, innovation and when your mission is big .. the difference between accomplishing it…or not.
You have huge success, but haven't fully reached your biggest vision… and you won't be satisfied until you do.
When you aren't in the No Doubt Zone, you feel the gap between where you are now and where you want  to be…and you are committed to getting there.
For you, it's critical to be in the No Doubt Zone.
How can I learn to get into the No Doubt Zone?
You can learn to operate from the No Doubt Zone™, and create it at will. You can make it the foundation you live and function from. Coming from the No Doubt Zone™, is a powerful, and life-changing choice.
If you want to live in the No Doubt Zone™, you need a deep, multi-dimensional approach that will to get to the core issues, and position you to achieve it.
You need to work with an expert that lives and operates from the No Doubt Zone™, an expert that has the ability to get you there too.
There are a number of ways to learn to Enter the No Doubt Zone™. There are No Doubt Zone™ programs, as well as a limited number of spots available for qualified individuals for private mentoring.
Please contact us, and we will get back to you to discuss best way for you to start.