This is the place where high performing leaders, entrepreneurs, CEOs, and other professionals collaborate to go from uncertain, frustrated, and stressed, not creating the desired outcomes to extraordinary growth, impact, and legacy … while enjoying freedom and well-being.
When you join the Power Collaborative, you're surrounded by other change-makers, trailblazers – the visionaries who believe they can make things happen…and do.
You see what others don't, or what others see as impossible, and make it reality. You take risks, and often thrive on them.
You strive to create valuable impact, no matter the circumstances.
And, you're being challenged like never before. Dealing with extreme stress, far reaching uncertainty, divisiveness in your relationships, and threats to your health, are heightening your anxiety. You struggle with your identity and sense of self, and not having the feeling of power and control you once had. Add to that, your concern about your family, your business, and the state of our rapidly changing world.
You're accustomed to handling obstacles, adversity, and uncertainty like a pro. However, to thrive in the current economic and world situation – with political discord, civil unrest, violence, threats to our health, environment, and food supply – requires more.
And, this goes beyond you as an individual. This is about you as a leader.
We're living in a time of radical transformation. We're on a precipice where the old paradigms and ways of being aren't working.  Moreover, the old paradigms of power, and dis-connection are actually destroying us, our physical and mental health, relationships, and our joy, as well as our businesses, communities, and the planet.
Every aspect of our lives is calling us to change, calling for a rise in consciousness, calling for deep transformation at our very core …calling for a New Power Paradigm.
It's time for a new relationship to your power, allowing greater creativity, courage, and connection. Faced with massive uncertainty around us, it's time to transform how you deal with uncertainty and other obstacles that may limit you now, or in the long run, and use these as opportunities to unlock your full potential.
The ways of being and doing that got you where you are, now are holding you back, creating stress, eating away at your freedom and well-being, and keeping you from achieving more. I call this dynamic The Resistance Paradox™.
Developing the capacity to move forward now, requires navigating this Paradox, and working with your resistance and the other Hidden Power Drivers of peak performance. This includes nervous system regulation, trauma responses, and the Connection Continuum.
Powerful, long lasting transformation only happens within relationship.
As a member of the Power Collaborative you get The Process – the psychology, business and branding strategy, and tools – along with the mentorship and relationships to empower you to succeed and thrive in any circumstance.
The Power Collaborative programs are designed to enable you to embody your True Power State, be radically creative, cultivate courage and connection, and play in the field of infinite possibilities.
Your name and email won't be shared, sold or abused and is 100% secure.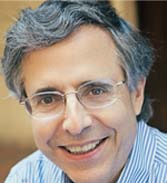 Working with Dr. K has had a profound and positive effect on me — in my personal life, in my businesses, and in my writing. If you have a chance to hear what she has to say or — better still — actually work with her, I unhesitatingly recommend you do so. Whatever the cost. For I have no doubt it will be returned to you many, many times over.
~ David Deutsch, world-renowned direct response copywriter and author,
Think Inside the Box.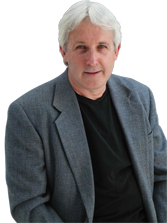 Why you should work with Dr. K
Despite having a highly successful business, consulting to multi-million and multi-billion dollar businesses, I wasn't reaching MY "biggest vision". While working with Dr. K, I moved into the No Doubt Zone. I was able to transfer the abilities I was using with the companies and entrepreneurs I worked with to MY own business, stepping into the unknown, in my own ventures.
If you are already successful and want to get beyond your current level and reach your greatest success, work with Dr. K. I know many top mentors and consultants. There is no one like her.
Dr. K is the one who can move you into the No Doubt Zone to achieve your biggest vision and to be like Elon Musk or Richard Branson—the special entrepreneurs who will make the world a better place.
~ Opher Brayer, Founder, Brayer Group,
Consultant to major companies including Microsoft and Hewlett Packard and
multi-millionaire and multi-billionaire entrepreneurs and executives
"Absolutely incredible… definitely one of my favorites…get to one of her events…experience the genius for yourself."
~ Seth Greene, Host Sharkpreneur, Founder Market Domination LLC

35+ Years Helping Top Achievers Unlock Their Peak Potential: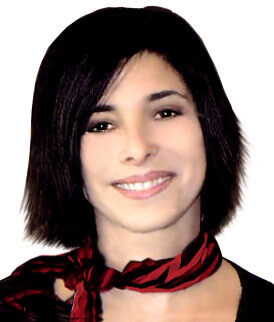 Dr. K specializes in working with high performing leaders, influencers, entrepreneurs, CEO's and other professionals who want to make exponential leaps in their business and personal success. She is committed to helping you master your Hidden Power Drivers to move past perceived limitations, and operate from your True Power State. Dr. K doesn't buy into obstacles or limitations. What others or, more importantly, you call your "difference", Dr. K calls your genius. She sees things through a different lens, the lens of greater creativity, power, and possibility.
Clinical Psychotherapist, Speaker, Author, Business Strategist, and Mentor.

Pioneer: Integrative approaches to peak performance in business and personal life, working with the human animal bond in mental health, peak performance, and psychotherapy.

Founder: Integrative Therapy, one of the first holistic centers globally, based in NYC.

Over 100,000 hours researching, teaching, training, mentoring, consulting, and providing psychotherapy.

#1 Authority in Peak Performer Resistance, Psychology of the Top 1 %, Psychology of Scaling.

Featured in major media including Entrepreneur, The New York Times, WABC , WNBC, New York Magazine, Natural Health, and Working Mother.